You Don't Have to Take Our Word for It!

Here's what some of our satisfied customers have to say about Car Doc On The Island: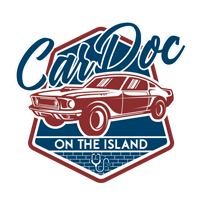 05/04/2021
Car Doc is the Best. They take care of you, fix things right and charge a reasonable price.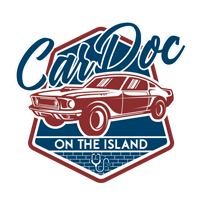 05/03/2021
Best mechanics in Venice. Honesty and reliability. Very nice family business. Highly recommend.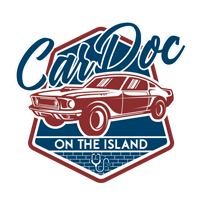 04/01/2021
Our 2012 Mini Countryman was in need of a new headlight - we're new to the area (Venice) and the closest Mini Dealership wasn't convenient so we took a chance on Car Doc On the Island. We arrived without an appointment, Mike, the owner, confirmed it was only a bulb, but he had to get the part from Ft. Myers which would take a few hours for the part to arrive which would have been close to or after closing. We said we could come back the next day so not to have him wait on us - his response was "no worries. I'll stay as long as it takes". Mike not only provided a great service, he's also a very likable man. Hopefully, we won't be in need of his services anytime soon but we will definitely be going back to Car Doc!!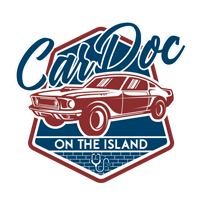 03/22/2021
It was great! Car is back to running well. Tires were fixed.
While on vacation my car suffered a cooling problem. Mike & Anna worked me in to their busy schedule and got me back on the road very quickly saving precious days. Outstanding service. I highly recommend Car Doc On The Island. Thanks again Mike, Anna & Staff!!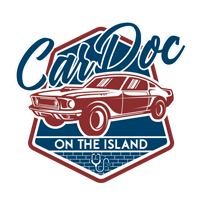 03/19/2021
Mike and Anna & crew are the best!! When they are working on our car it feels like a trusted relative is your mechanic. Mike will not rest until he does the job the right way and always at the fairest prices. I would give 10 stars if I could.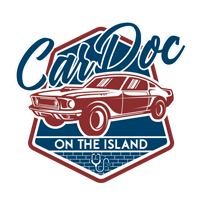 03/17/2021
I routinely have my car serviced every March before heading back north and I feel very safe doing so, knowing that the team at Car Doc has done their usual excellent work. I highly recommend their service.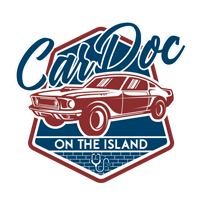 03/09/2021
Excellent same day service! Always a pleasure doing business at this establishment! Affordable quality work! Thank you -Adam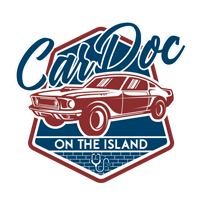 03/08/2021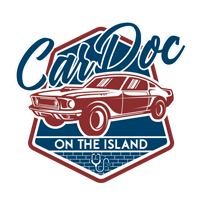 03/03/2021
GREAT work great people. Kind too. Highly recommended. BILL BAECKLER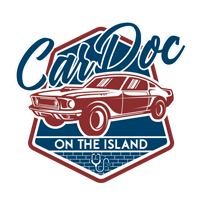 02/28/2021
Very nice folks to deal with. Professional, knowledgeable, courteous, and have a wide range of skill sets. You can be confident they will do the job with expertise and get it right the first time. I had tires and brakes replaced and Matt fixed a very frustrating and elusive parking/running light problem and dressed up the wiring to look original. A complete job well done. I am very pleased, Thank you Mike, Anna, Stacey, Matt and the rest of the staff.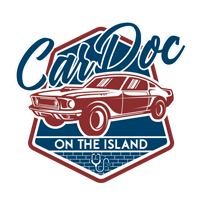 02/26/2021
An honest mechanic, no kidding! I had my car towed to a dealership service dept. They said I needed a new battery and an alternator. I just bought a new battery so I was suspicious, so I took it to Car Doc they found the problem and it did not need a new battery or alternator. The dealership service dept. wanted to charge me $865 and that would not have fixed the problem! Car Doc on the Island charged me $148 and my problem was solved, Don't go to dealership service departments, they are on commission to sell you as much as possible.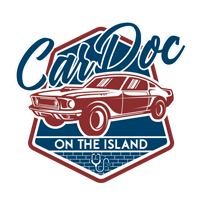 02/25/2021
I am new to Venice and I had an oil leak and it's so hard to find someone that I trust to be honest and do the repairs correctly. I was given a recommendation to use Car Doc. I can't say enough how great they were and am very happy with the service and will definitely recommend and be back.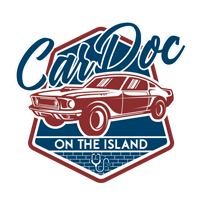 02/15/2021
This is the best auto repair shop in town. They are friendly, professional, and treat you like family! The technicians were very thorough with every job they?ve done, and they always take the time to explain the services they are providing and why they are necessary. I?ve taken every car I?ve ever owned there, and they have always been stellar! If you go, tell them I sent you!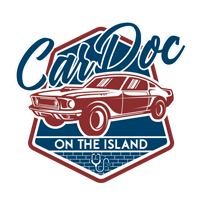 02/08/2021
Having met Don and he assisted me with tire pressure. I wanted to trust the Car Doc with my front end rattle. Mike was helpful & informative, and the estimate fair. Job was done quickly. No rattle. Would recommend this business.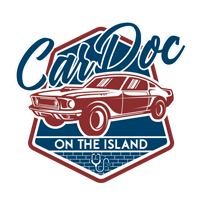 General Services
, near
Venice, NH
01/28/2021
Family owned and operated. Very nice to work with. Down to earth people, candid with diagnosis. Anna, Mike, Stacy, Don, and the entire crew.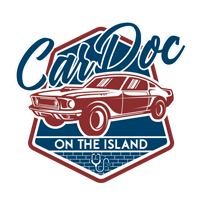 01/01/2021
Awesome shop folks. Excellent service, very thorough and honest. It could be very unsettling trying to find a mechanic when you're from NJ or really any ware. Ladies, do not feel intimidated....trust me Car Doc is an honest shop. Anna (mike the mechanic's wife) will see to it. As well as the other Staff in the office. Recently, I had to have my car serviced before a road trip to NC and VA. Mike and his team went over my Ford Edge from front to back and top to bottom. I can not elaborate enough about the good quality and professionalism from Car Doc.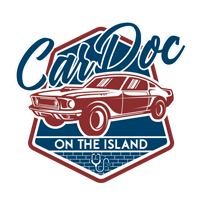 12/21/2020
Friendly, honest service for your car. Highly recommend Car Doc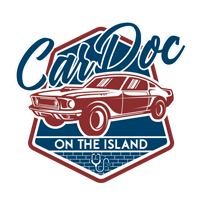 12/19/2020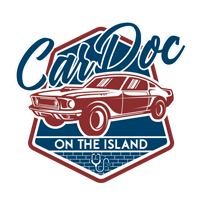 12/14/2020
Always courteous efficient repair. Fixed right the FIRST time. As a single lady I return to the Car Doc confident in the knowledge skill and honesty.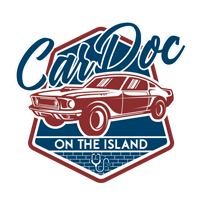 12/02/2020
My vehicle was correctly repaired the first time. The prices were fair and it was completed on time. Excellent experience, I strongly recommend this shop.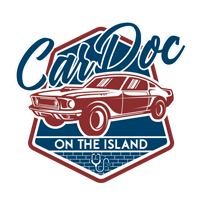 11/09/2020
Professional ,very caring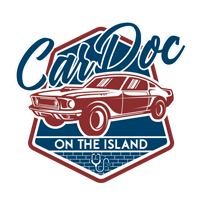 10/21/2020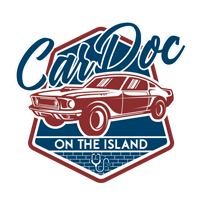 09/26/2020
Just moved here from Ohio and needed my brakes changed. The reviews were great at this auto repair shop so I decided to give it a try and my experience was great!! They were able to fix my car in a just a few hours, communicated how much everything would cost before work was done and everyone was very polite. Highly recommend this location!!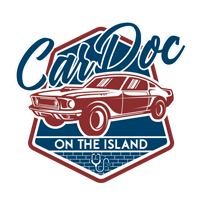 09/09/2020
They are superb! Just awesome in every way. Very considerate, caring and Excellent mechanics! I use them for all of our cars! They put in an entire new motor in my truck! Good as new! They are VERY HIGHLY recommended!!!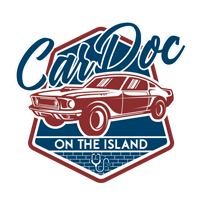 09/01/2020
Have been with the car doc since 2016 and have NEVER been disappointed. Fabulous owners and they all treat you like family. Very involved in the community and they take pride in their work. If, by some strange reason you are not pleased, they will work with you to make you happy! Can't say enough about them! Coming from Massachusetts, we wondered if we could find someone we trusted. After a few hits or misses, we were given the name of the Car Doc and the trust was immediate! Do yourself a favor and call for an appointment. You won't be disappointed!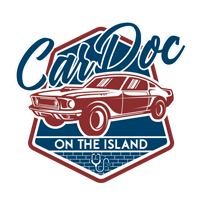 08/28/2020
Excellent customer service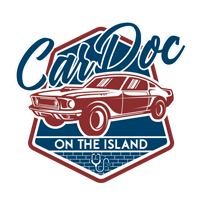 08/04/2020
Today was my first experience with this shop and it was great! They got me in last minute to mount new tires on my 4x4. They were so friendly and got the job done quick and for a really good price. I highly recommend them if you need any work done!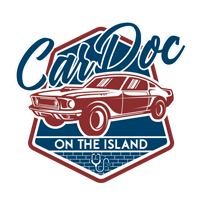 07/27/2020
Great and very timely service. Staff are the nicest people. I fully trust their workmanship.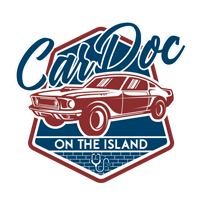 07/20/2020
Excellent customer service and very trustworthy! They will suggest what you need to maintain your car in good condition but they are not pushy. I won?t go anywhere else.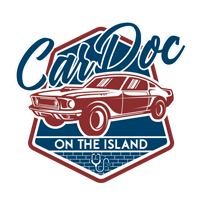 07/17/2020
Mike and Ana and crew truly only do 5 star work and provide 5 star service!! I have never been to another mechanic that is more competent, fair, and honest. Had my catalytic converter replaced, but soon after had a minor gasket issue that was related and Mike took care of it right away. I would not hesitate to recommend this place to all my friends and family!!!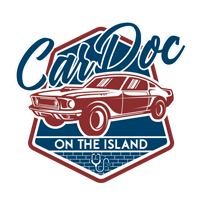 07/14/2020
Speedy, friendly and accurate service to my car!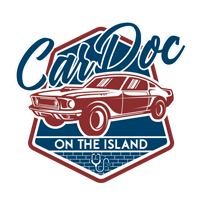 07/13/2020
These guys treated me very nice. Like they already knew me. They were able to diagnose the problem with my car, and fix it same day. I am satisfied with everything, and would strongly recommend these guys. The a/c is working perfect, thanks Anna, Don and everyone else!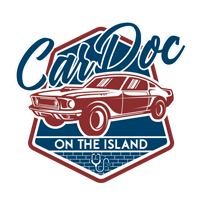 07/08/2020
I came to Venice on vacation and after getting here we realized that the A/C in our BMW was not keeping up with the Florida heat. I found this Gem through a simple search and glad I did!! Very nice and honest people. I got a Full A/C service for less than a $100, vacuumed out the system purged any air and added a little additional Freon. Took the time to explain the potential problems and was willing to recheck the system after a week to see how it was holding up. Can not recommend them enough!!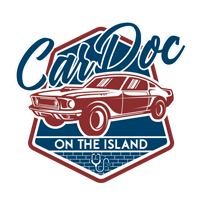 07/07/2020
I am not one who is above admitting when he is wrong. Recently we had an experience here that I was not happy with at the time. So often in this Sarasota County area, there are rip off artists and I felt like 'here we go again'. I was angry and posted a negative review without attempting to contact the owner. I thought what's the point. Car Doc on the Island reached out to me and to my shock and pleasant surprise THEY MADE THINGS RIGHT. Thank you for some old fashioned Integrity.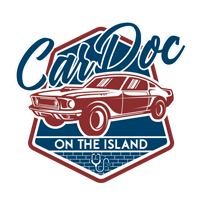 07/02/2020
Very friendly staff. Great service, and reasonable prices. Very knowledgeable, and Mike the owner treated me like family. Great reputation and I see why. I will definitely be going back here and I highly recommend Car Doc on the island.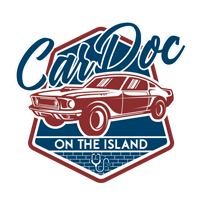 06/29/2020
Excellent service and extremely trustworthy.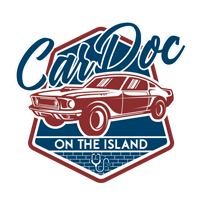 06/24/2020
What a find! Staff is excellent, very friendly, explained the issue well and fixed my Silverado A/C problem quickly at a reasonable price. Great locally owned business!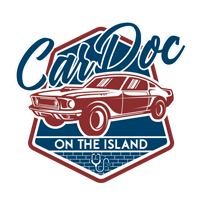 06/19/2020
Not often do you see a company with a 5.0 google rating and this many reviews. That pretty much sums up the experience you will have when you work with the team at Car Doc. Friendly across the entire staff, knowledgeable, on-time, and priced fairly. Dropped my MINI off at 8:15am, got a call with a detailed explanation of necessary service/repair with a price, and just picked up the car at 3:30p, ready to go with new pads and rotors and a couple of sensors. Thanks, Car Doc!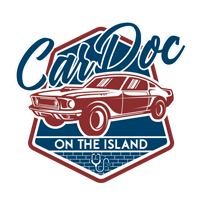 05/20/2020
Mike and Anna Velickovich are very honest, professional, and knowledgeable car repair business owners. I've trusted them with all our vehicles for about 15 years. If your car has a problem, they will be upfront and honest with you. They also provide a car pickup and drop off service in case you can't make it to their shop. They are all around the BEST mechanic I've ever had the pleasure of working with and the are the sweetest people.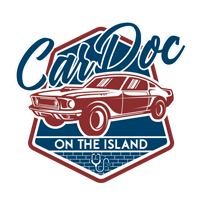 05/20/2020
I am so glad that I found Car Doc. I found them to be honest with fair pricing, and repaired in a timely fashion. Anna explained everything that needed to be done and even showed me the old parts! They sort of treat you like family and I'm sure that they treat their employees with the most respect like they do their customers.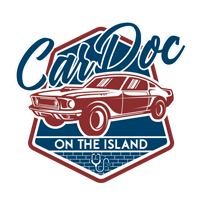 05/21/2020
I always trusted going there with my car. They were honest and always told me exactly what needed to be fixed on my car. I was never told that I needed something done on my car and it didn't need it done. I was always given an estimate so I knew around how much everything would cost ahead of time. Anna and Mike and their staff were very nice and helpful and I would recommend them to all my friends to go there to have their car serviced.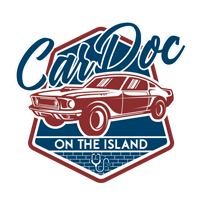 05/16/2020
This is the second time dealing with Car Doc and it was again a positive experience. I even recommended someone to them and he was very pleased also.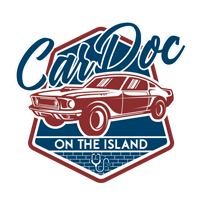 05/16/2020
I was very pleased with my service at CarDoc. They really care about you and your vehicle and treat it as if it was their own. Highly recommend. Very nice people.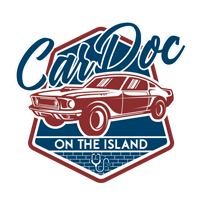 03/06/2020
Car Doc responded promptly to identify and fix the problem my mother-in-law had with her car. Mike, Anna, and the techs there treated her with respect and searched diligently for the needed part. She is so grateful to have a safe and reliable car. Thank you so much. She now can enjoy her time in Florida.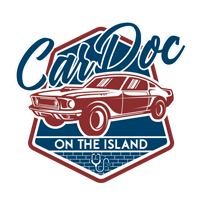 02/18/2020
Car Doc really helped me out after another place said they couldn't do anything for me without a huge pricetag. They fixed the issue very quickly for a very reasonable price. Good people, good service. I'll definitely be returning!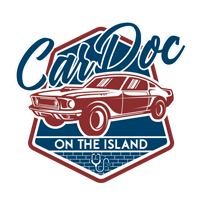 02/05/2020
Terrific service, got my car In the same day I called. Had it back before dinner. I wouldn't take my car anywhere else for service. Nice people and great mechanics.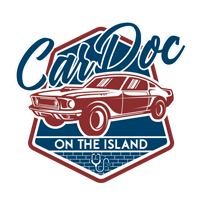 02/03/2020
I had my front brakes repaired. I was very pleased with the service and quality of the work that was done. I live in another state so it was nice to work with a family owned business.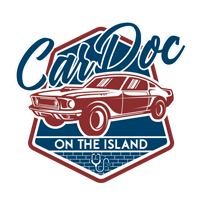 01/30/2020
Thank you for doing an excellent job with my auto repair. Every thing was completed in a timely fashion I?m very happy with the people and service provided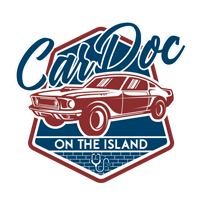 Highly Competent
01/02/2020
Friendly, Highly Competent and Honest. Will definitely recommend to my friends.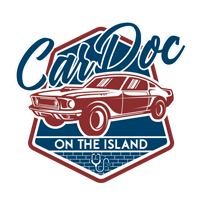 12/23/2019
So impressed. I went in today with two hard to diagnose problems that turned out to not be problems. Matt, the technician explained the non - issue and Tony at the front desk told me no charge. What??? Car repair with no charge for even time? Don't look anywhere else. Clean, organized and friendly. Publix is next door as well as Brew Burgers. Doesn't get any better.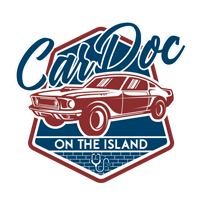 12/23/2019
Absolutely terrible, just kidding, very family friendly shop, their pricing is better than most And they only address what's necessary. I highly recommend them, God bless you guys Toni, Ana and Mike.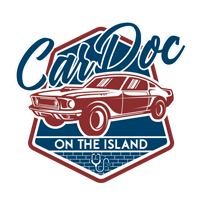 12/19/2019
So impressed. I went in today with two hard to diagnose problems that turned out to not be problems. Matt, the technician explained the non- issue and Tony at the front desk told me? no charge. ?. What??? Car repair with no charge for even time? Don?t look anywhere else. Clean, organized and friendly. Publix is next door as well as Brew Burgers. Doesn?t get any better. ???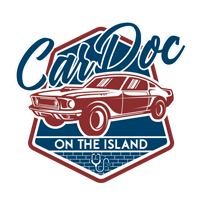 12/15/2019
Great Place! Awesome service! Mechanic was very good and knowledgeable, office person Toni Marie was awesome. Met Mike, the owner, and he treated me like family. Highly recommend!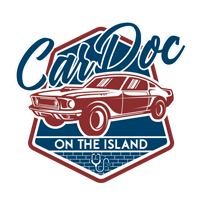 12/11/2019
The best ever...thank you Tony Marie, Anna and Mike.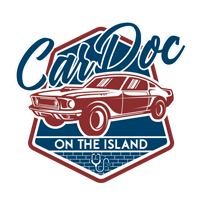 12/10/2019
Friendly and welcoming family business! Very helpful and accommodating in determining the vibration issue with my vehicle and remedying the issue. Reasonable prices and great service!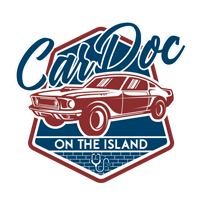 12/10/2019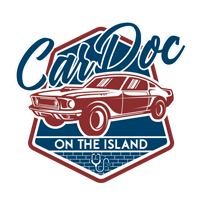 Honest and Caring
11/19/2019
Car Doc on The Island has proved to me that there are still honest and caring people in this world.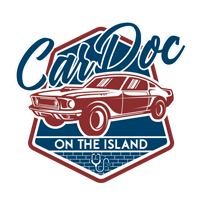 11/18/2019
Thank you for doing an excellent job with my auto repair. Everything was completed in a timely fashion. I'm very happy with the people and service provided.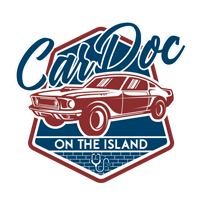 11/17/2019
Very friendly and helpful. They went out of their way to help us with a ride home and back again to pick up our car. We would definitely recommend Car Doc to anyone in need of auto repair or service in the venice area. We will definitely go back!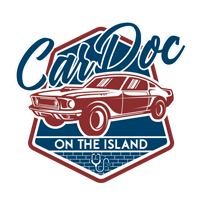 11/14/2019
Best shop between Naples and Tampa to have your MINI Cooper serviced! Honest, fairly priced work, and they always go the extra mile to keep me happy.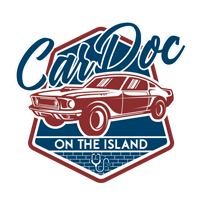 11/05/2019
This is the best place in town these people really know how to keep your car running in tip top shape. Besides there knowledge it is a fun place to be, it is like being part of a big family. If there were more than 5 stars I would go as high as they are, great great place!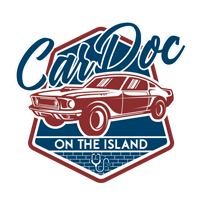 10/31/2019
Excellent service from top to bottom. They located the replacement part my old mechanic said was unavailable unless I went to dealer and paid twice the price.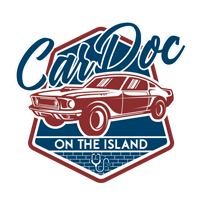 10/24/2019
The Car Doc people are super nice and their work is stellar. I highly recommend them as a top flight car repair shop.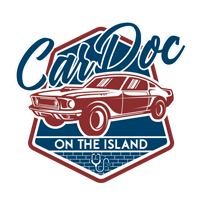 10/16/2019
Excellent customer service, very friendly, very accommodating. Thanks Toni & Anna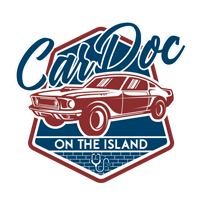 10/10/2019
Car Docs, by far, is the best place to take your vehicle for any service. Every time we have visited our family and friends in Florida it seems that we have car problems and Mike & Anna have always been there for us with quick and excellent service. With the 29 point service check they provide it is indeed just like going to the doctor for a physical. They do this service to help the customer, not try to do a hard sell like so many other places. With Mike and Anna, when they tell me that our vehicle needs something I always say "Let's do it" Thank you so much Mike and Anna for treating my wife and I like family, you are the best! 2019 Update: My wife and I finally made a permanent move down here in Sunny Southwest Florida and after getting settle in we bought a used Mitsubishi convertible sports car to help save on fuel and also take advantage of the beautiful weather that we have for most of the year. It had a few strange noises and was running a little rough so we took it in to the Car Doc on the Island and they did a complete check up. The guys there found things that I would have never found until I needed them, like the broken windshield washer and the brakes that needed new pads and rotors.Thank you again for such a complete check, the car runs great and it's very fun to drive.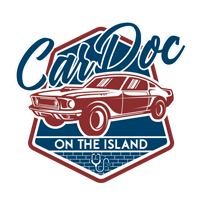 10/09/2019
Great place for repairs on my 20 year old 1999 Chevy S10 pickup. Anyone with an older vehicle should defiantly consider Car Doc for their diagnostic and maintenance needs.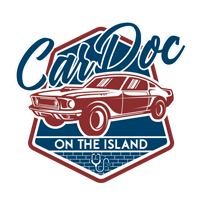 10/02/2019
They are great people and do good job on your cars.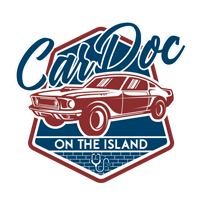 09/30/2019
Awesome love them!!! Very trustworthy!!!!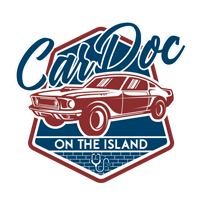 What a great experience with Car Doc on the Island! They worked with my schedule, allowing me to drop my vehicle for previously quoted service and shuttled me to and from a local appointment. The service was completed in a very timely manner. Not only that, the invoice was exactly what the quote reflected, with no surprises! I recommend visiting with Anna & Toni Marie at Car Doc for your auto service needs. Great service, competitive pricing and smiles ahead of the other guys!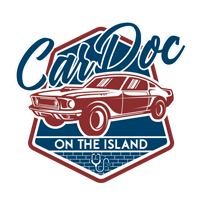 We are new owners in Venice. On our recent visit we had car problems. The staff and owner at Car Doc couldn't have been more helpful. Quick service repairing our vehicle and even courtesy rides to make it a wonderful experience. They will be our go to mechanics from now on.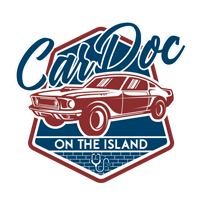 Car Doc is the best auto repair shop in Sarasota County! It's a family business, and they act that way! The mechanics are dedicated and hard workers! Mike, the owner, will actually take time out of his schedule, and ride in your car with you, until he finds the problem! Do you know any other owners who will do that? I don't! Also, his wife, Ana and Toni always make you feel welcome when you enter. I have a Volvo! Great car, but when they break you must take it to expert repair shops which are few and far between! Again, Car Doc is the best!!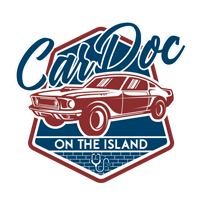 I have been a customer for almost 20 years. Mike and his staff are the BEST you will ever find. Honest, fair price, and above all Friendly. I trust them with all my company trucks and personal vehicles. Ask about the LIFETIME OIL CHANGE .. best deal ever! Thanks for all you do.

Larry LaFrance - Venice,FL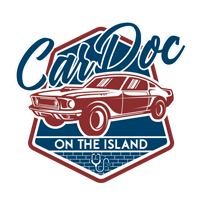 As an out of stater on Spring Break, couldn't thank the Car Doc enough for fixing an issue with our car. Very kind and up front and the loaner car was a very nice touch. We have had car issues in the past while on vacation and have had some good luck with service and repair but nothing like our experience with the folks at The Car Doc. If you have the need for a service/repair shop in the Venice area, the Car Doc is first rate. Can't speak highly enough of our experience with them.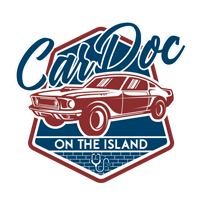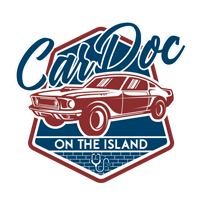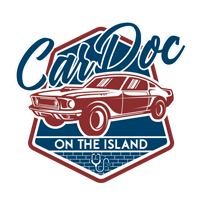 Dropped by to ask for a check of tire pressures...This was done and in a quick and friendly way---I'll be back!

Bill Flanders - Venice, FL